Our 24/7 accessibility provides around the clock safety

Managers on call and available for instant response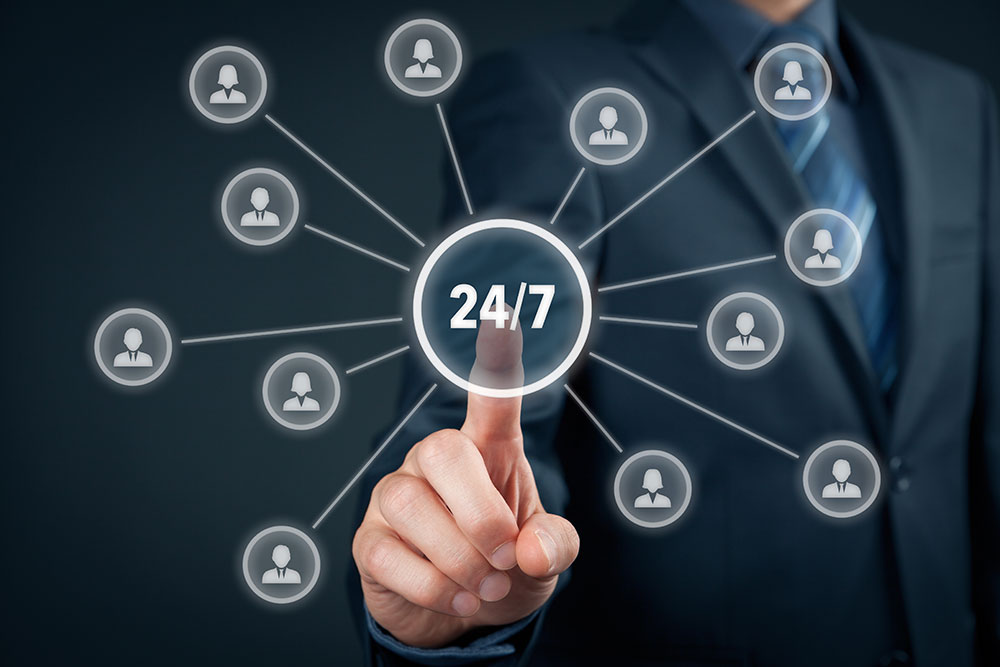 Your access to our management team, when needed, is our uppermost priority. Guardian Security's Client Service Center, located at our corporate headquarters, is staffed 24 hours a day, 7 days a week, including holidays.
The Client Services Representative (CSR) on duty has immediate access to every employee in our organization, including all members of our Management Team. 
Setting the Industry Standard
At Guardian Security, we set the industry standard for accessibility and responsiveness. Your access to our services is our utmost priority. Unlike other security firms that claim round-the-clock availability but rely on voicemail systems outside of business hours, we ensure accessibility and immediate responsiveness at any time.
24/7 Availability 
When you reach out to our 24/7 Corporate Headquarters and Client Services Center, your call will be answered by a trained emergency staff member who can promptly address your needs. Our Client Services Center is staffed around the clock with Guardian employees who understand the unique requirements of our clients. They are responsible for coordinating emergency response and maintaining constant communication with our Operations Team.
We believe that your peace of mind and the prompt resolution of any situation are paramount. That's why we remain dedicated to providing uninterrupted accessibility and immediate responsiveness, no matter the time of day or the circumstances.
Our team provides total accessibility and immediate responsiveness, no matter the time of day.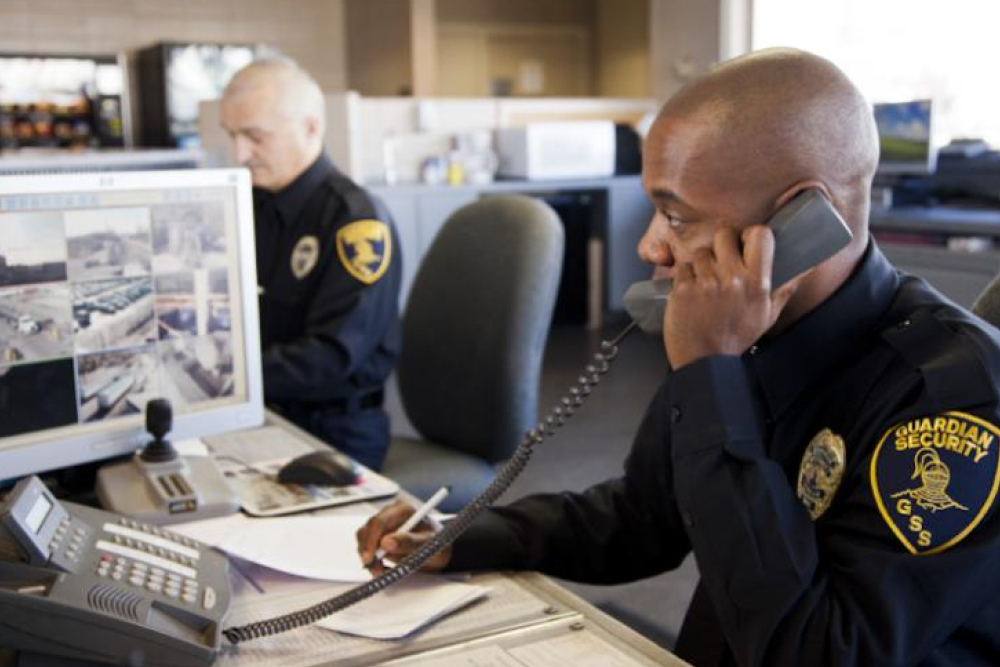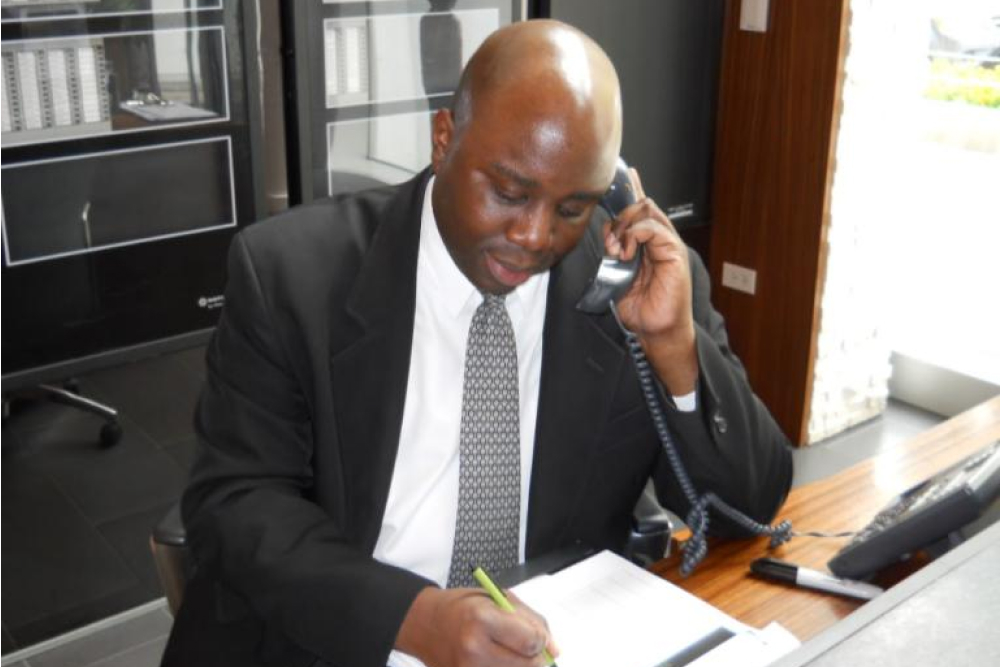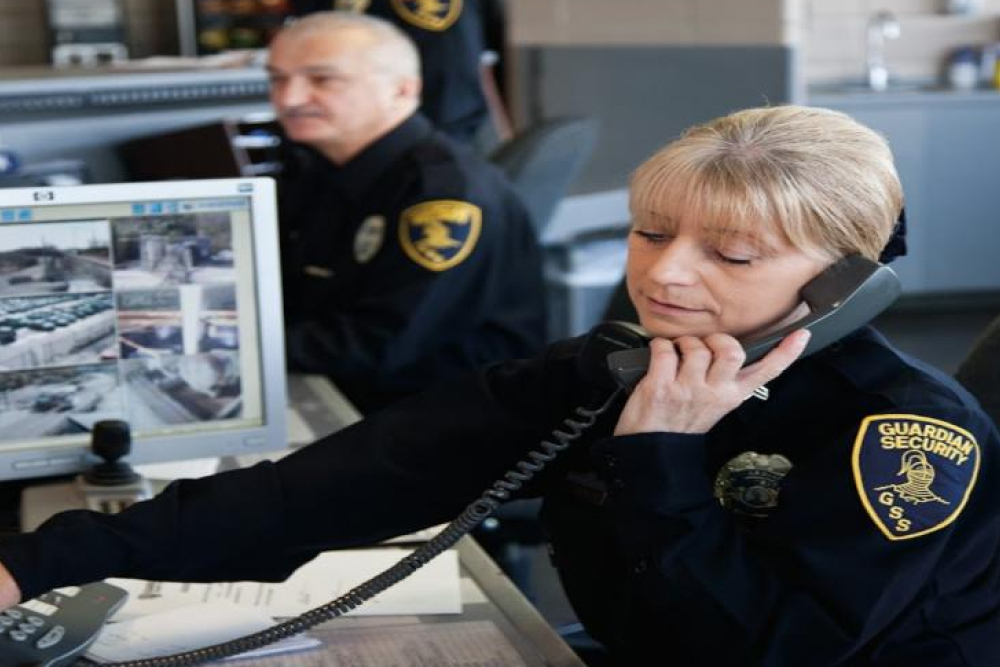 SECURE YOUR BUSINESS TODAY
Bob W.
25. January, 2000.
Our on-site Guardian employees always provide quality service and are very customer oriented. Their management team is very responsive to our needs and they always provide strong support.
Linda S.
15. October, 2007.
Best way to describe this organization: Service of Excellence! They continue to provide us with outstanding service for years.
Guardian has served our homeowners association as their premiere security company for the last ten years. They have been far superior to our previous security company, and in our opinion, they are one of the best.
Mike T.
3. September, 2001.
For the past seven years, Guardian Security has been the exclusive provider of Security Services with the highest level of professional service.
Guardian Security has been our Security Provider for more than eight years now and I must say that the security operation continues to improve and respond to the ever-changing environment.
Denise W.
30. December, 2008.
Guardian has always been very helpful and very hands on with our site. It has been a pleasure to work with every department in this company.